Find out some of the best Thailand foods out there and learn how our consulting services can help you to get on your way with vacation plans.
1 – Tom Yum Goong
Tom Yum is a spicy Thai soup that mixes in just the right amount of sour. It's based off of warm herbs that are mashed together to give of a sweet tasting aroma in the air. Tom Yum can be found throughout Asia but is native to Thailand. It originated during the Rattanakosin Kingdom in 1782.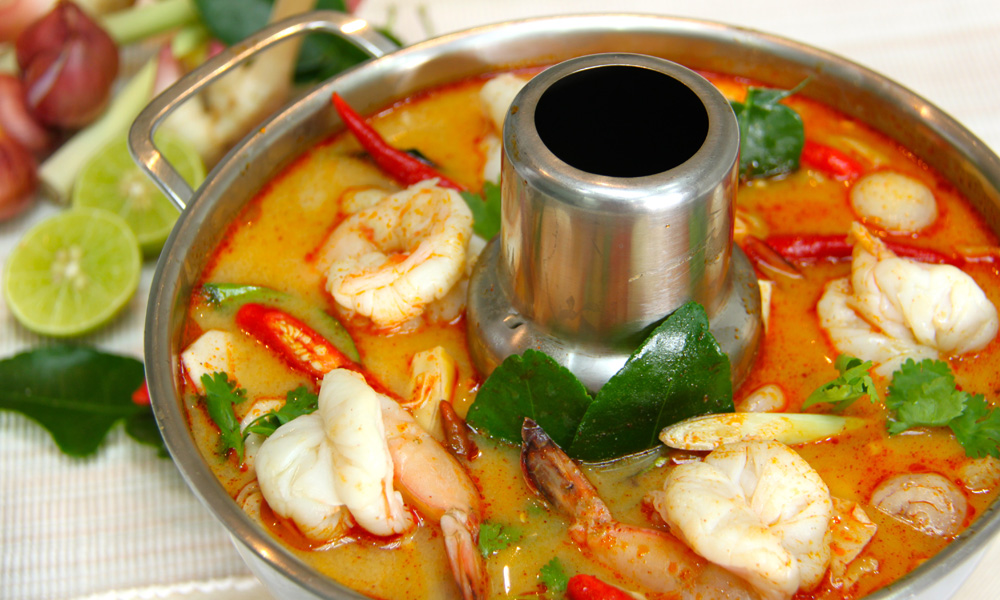 2- Som Tum
Som Tom is a pounded salad that gives off a tangy flavor. Tourists oftentimes refer to the salad as having a crisp and firm texture.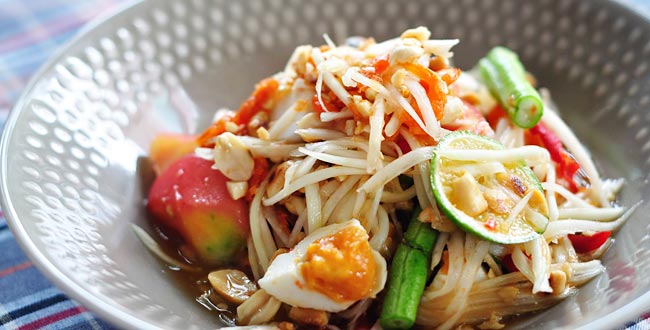 3- Tom Kha Kai
Tom Kha Kia is a Thailand food famous for being called "chicken coconut soup." As the name implies, this soup features coconut milk with sweet and spicy flavoring.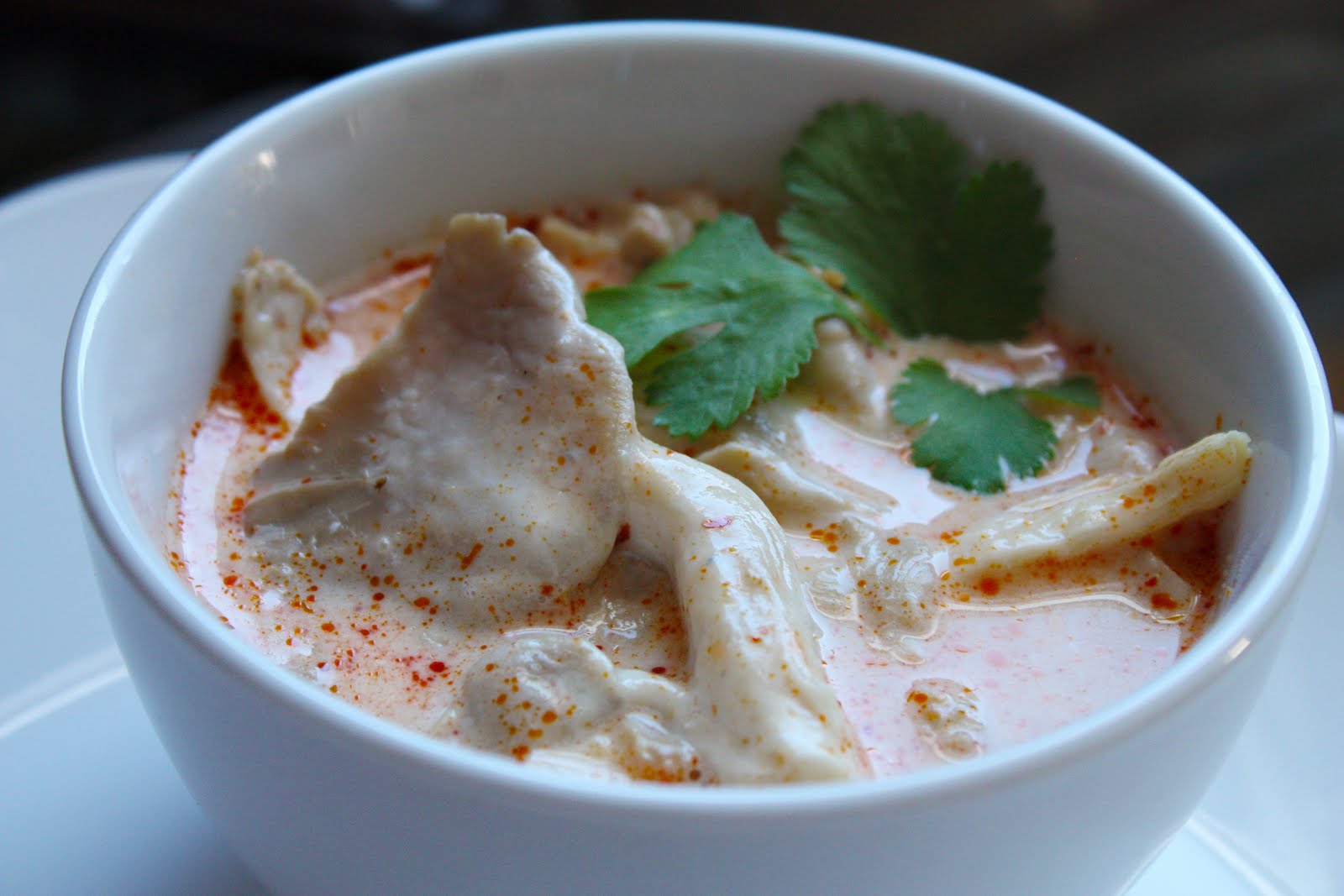 4- Pad Thai
While now finding itself in many countries around the world, Pad Thai originates from Thailand (though some believe earlier versions of the dish came from China). Pad Thai is a stir fried rice dish that features eggs, tofu, chillie pepper and roasted nuts.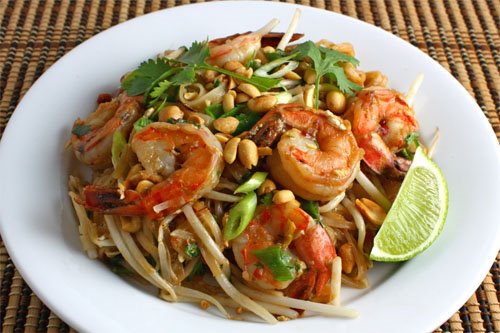 5- Khao Pad
Khao Pad otherwise known as Thai Fried Rice is Chinese Fried Rice mixed with Jasmine Rice and sometimes containing chicken shrimp and even crab. The rice mixes in tomatoes.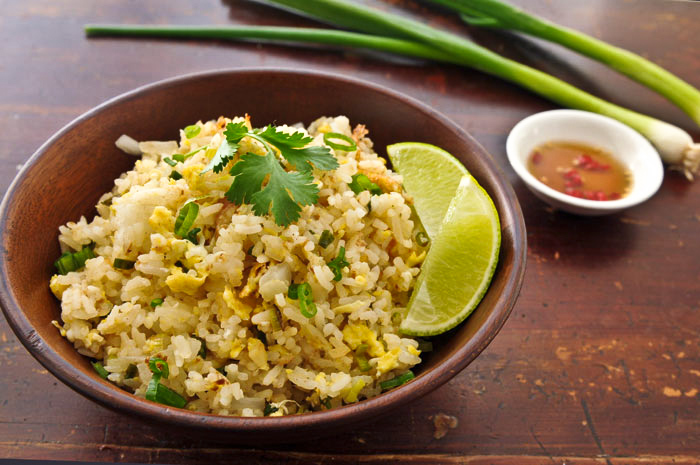 6- Gang Som Pak Ruam
Gan Some Pak Ruam otherwise known as Kaeng Som is a sour tasting vegetable soup. The dish is usually served hot with a side of rice.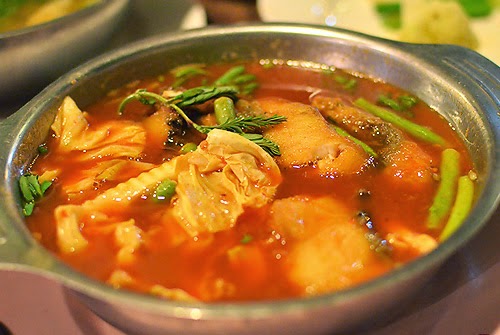 7- Gang Keow Wan
Gang Keow Wan or Thai green curry is a coconut based dish mixed with seasoned chicken and basil. The dish has a sweet taste and has grown in popularity recently.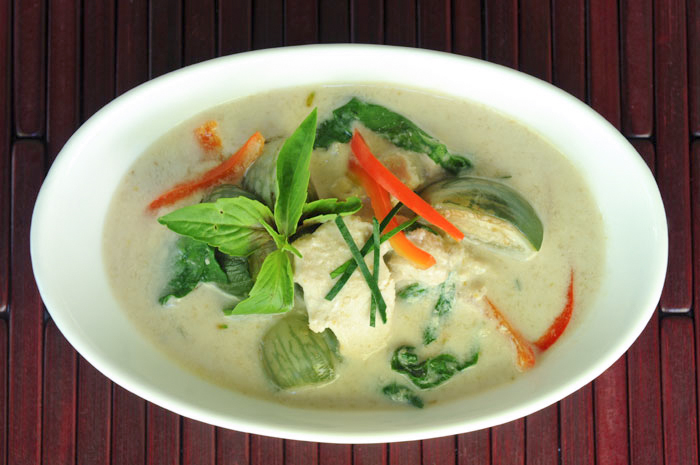 8- Jim Jum
Jim Jum is a Thailand customary dish often served on street corners in a small clay pot. The dish itself is made with chicken or pork with mixed herbs.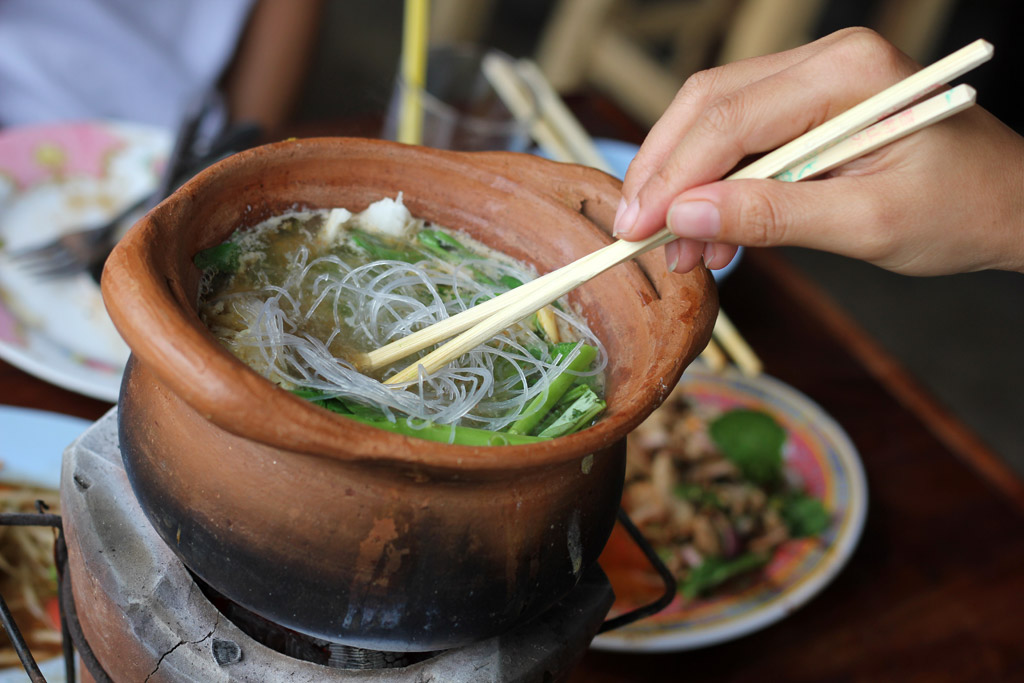 9- Kao Na Phet
Kao Na Phet is a roasted duck based dish oftentimes served with a platter of rice. This dish itself is features a warm and sweet flavor.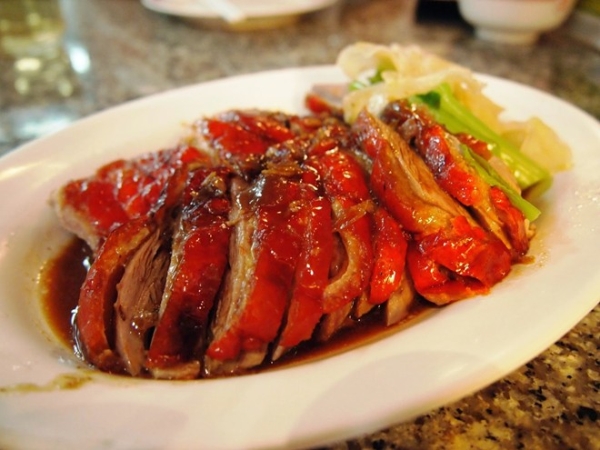 10- Kao Niew Moo Yang
Known as picnic pork, Kao Moo Yang is grilled pork on skewers. Often served with dipping sauce, and cooked over coals Kao Niew Moo Yang is the perfect dish for fun events. The dish is often served like most Thai dishes with a side of rice.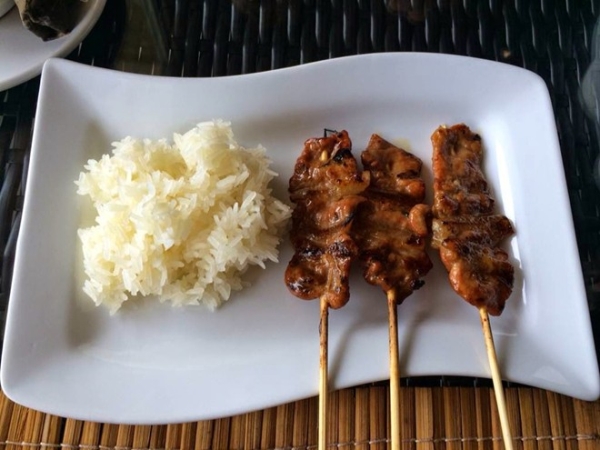 11- Moo Dad Diew
Mood Dad Diew is a deep fried pork dish coated with a rich marinate of garlic and sesame seeds. Often served with a side of vegetables this is the perfect dish to stay lean while out of vacation.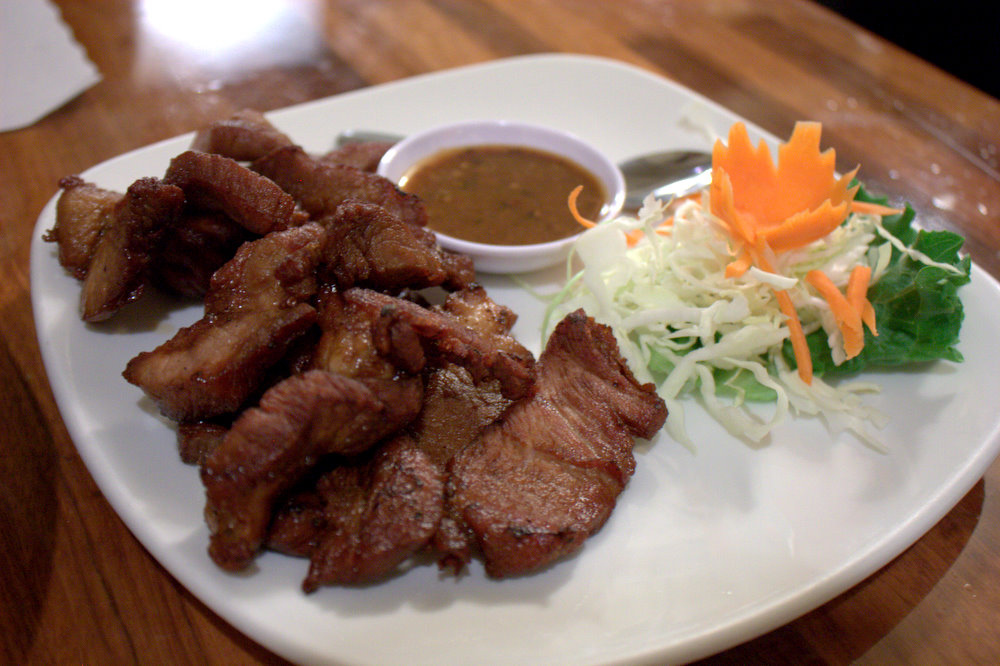 12- Yam Khor Moo Yang
If you're a fervent salad lover, Yam Khor Moo Yang is the way to go. Often served with alcohol this marinated pork based salad is tossed with spring onions and dressing.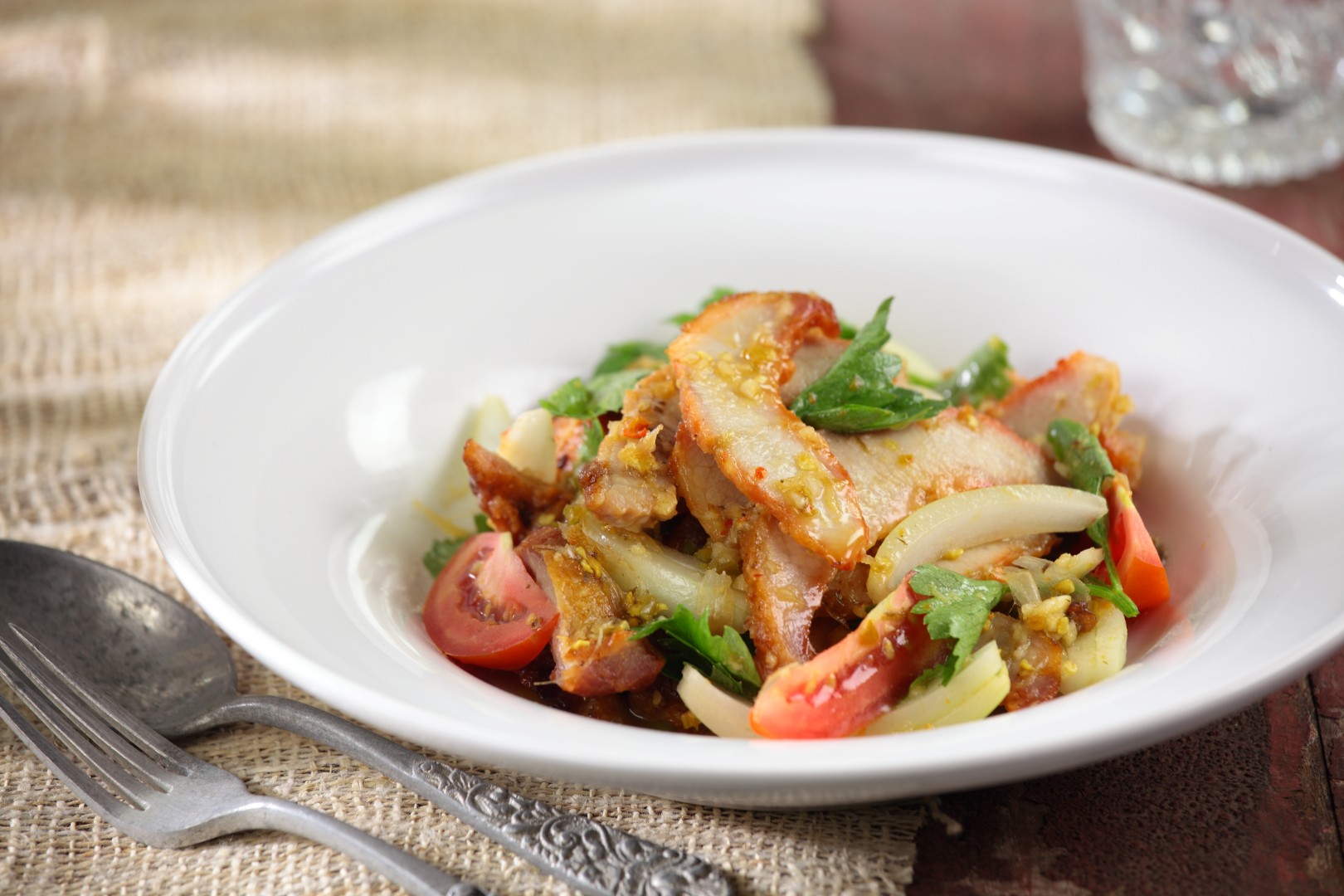 13- Gai Yang
This Thai is placed on a grill and marinated with white pepper, fish sauce, and cilantro. It's famous for its strong aroma and taste.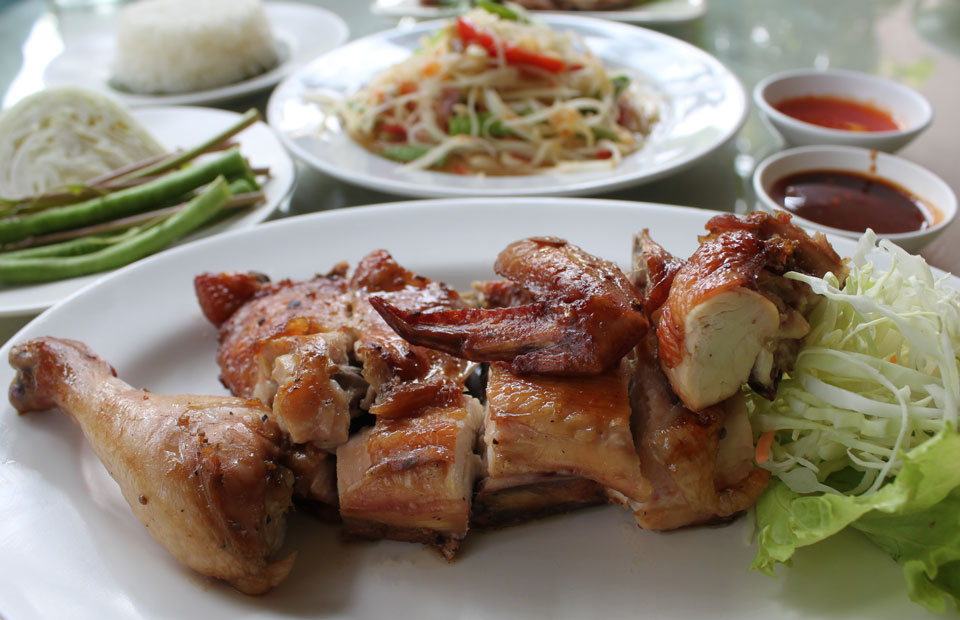 14- Nam Tok Moo
Nam Tok Moo is a spicy soup / meat salad with a rise to fame in noodle dishes. The dish is typically served with a rice based dressing.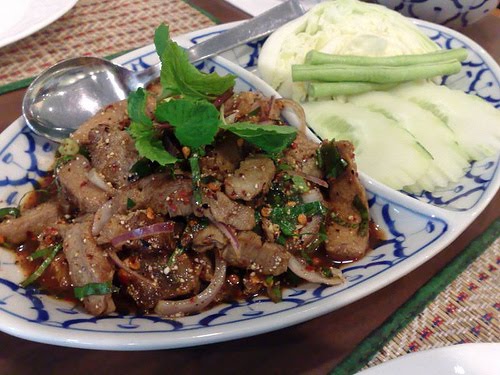 15- Pad Ga Pow Moo Kai Dow
One of the most popular dishes in Thailand Pad Ga Pow is based with spicy stir fried rice, basil, and chopped pork.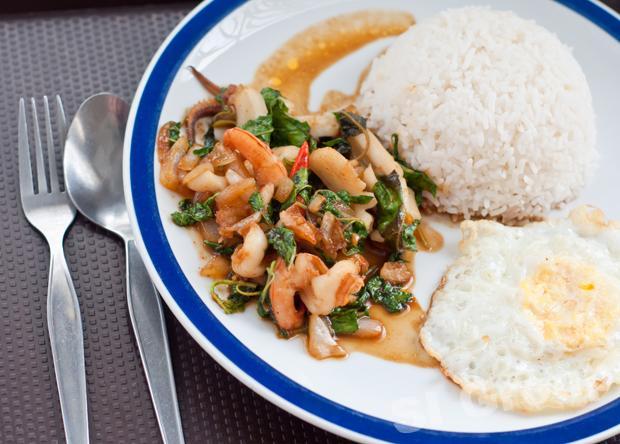 16- Yam Plah Duk Foo
This spicy salad can be served at parties with friends. Largely based with yams, shrimp, and pork this salad can be served with your choice of alcohol.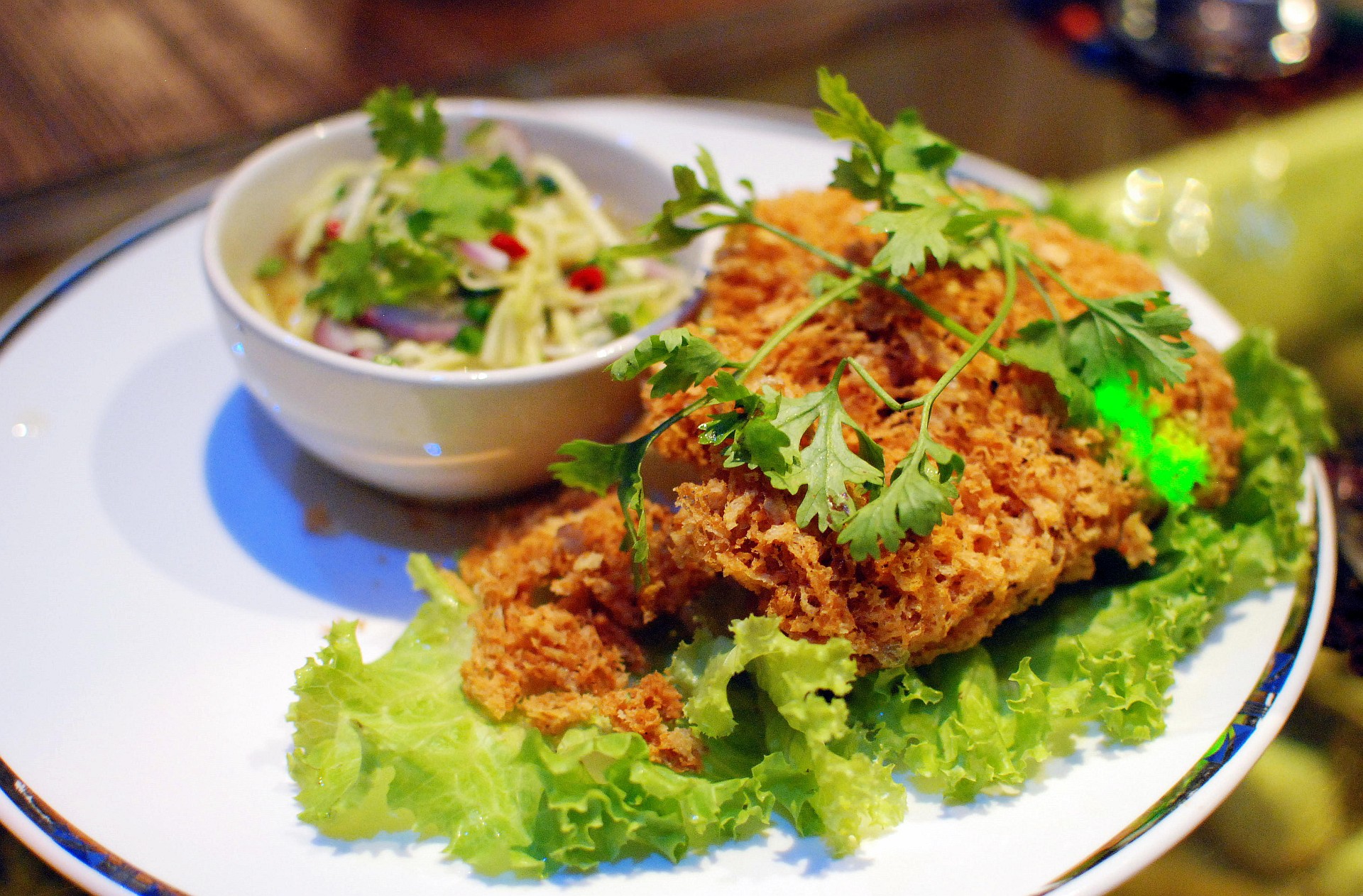 17- Gang Plah Chon
Known for having a unique taste this freshwater fish dish is deep friend and served with sour sauce. This dish is perfect for gatherings of all kinds.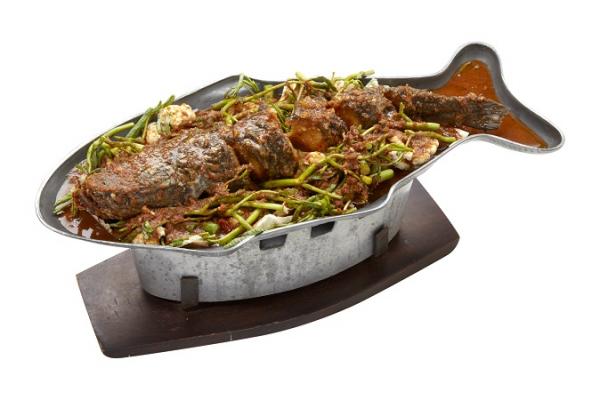 18- Kanom Jeen
Found in off-the-road shops, Kanom noodles are a tasty dish often served as a supplement to rice. It can be served with chicken and even salads!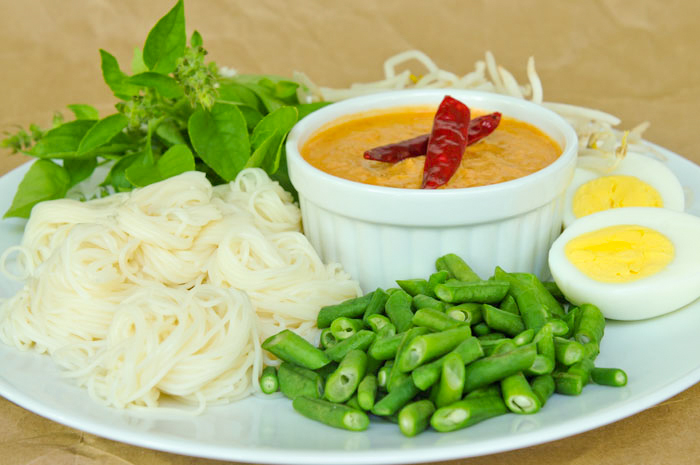 19- Guay Jab
This delicious pork soup is served with eggs and square rice chips. This dish is great for anyone wanting to try something new but not interested in going too far.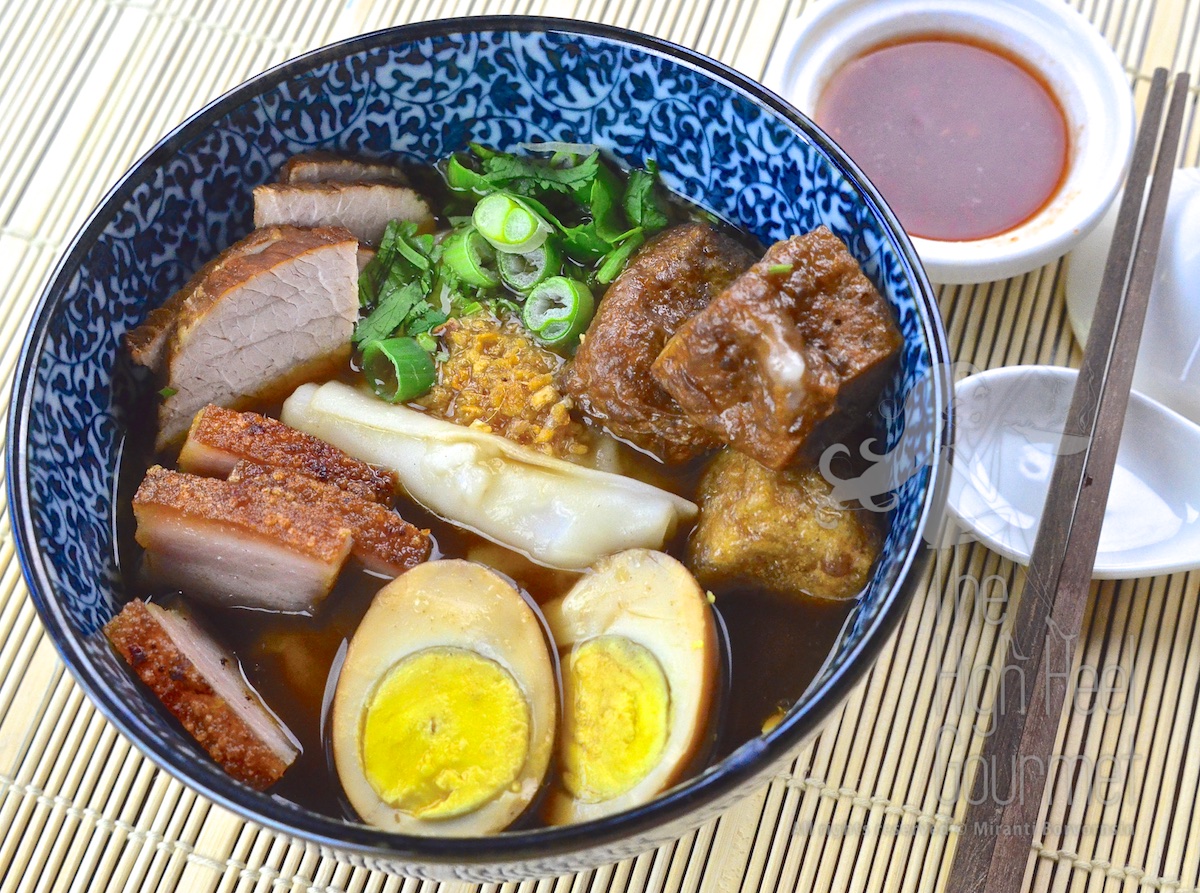 20- Sang Kaya Fug Tong
This delightful steamed pumpkin desert is a tasty treat for any occasion. Just add a little bit of cinnamon and a splash of cream and you have the ultimate Thailand desert.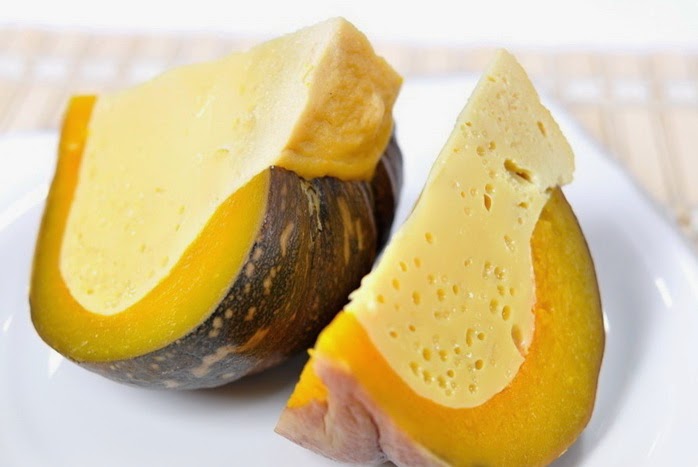 21- Laap
Laap is a mixed meat salad served at room temperature. This salad often varies from place to place but usually is mixed chicken and pork.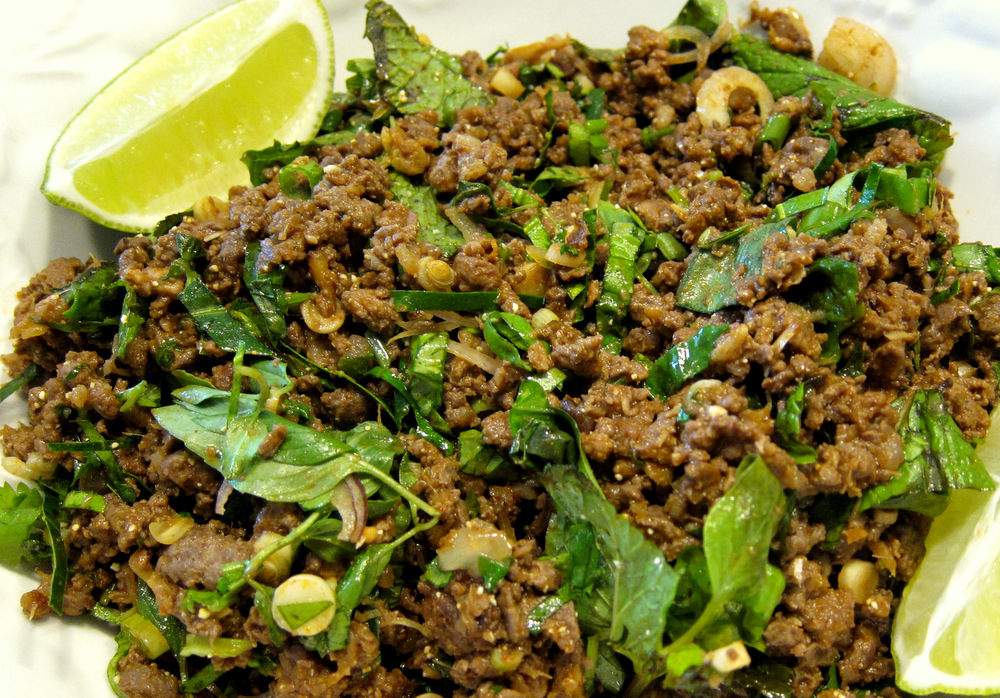 22- Khao Soi
Known as rice noodles, this dish features rice noodles and pork spread out with beans and chilly. This dish can be found in the northern parts of Thailand.